Attractions
The North Coast of Antrim is famous worldwide for its stunning scenery and breathtaking vistas. There are many activities and places of interest which you can take in on your visit - all within a short journey of The Castle Bed & Breakfast.

Carrick-a-Rede Rope Bridge (approx. 1.5 miles)
​A short coastal footpath leads to Carrick-a-Rede Rope Bridge. On the way, there are wonderful vantage points to stop and take in the natural beauty. The geology, flora and fauna have won Carrick-a-Rede recognition as an area of special scientific interest. Fulmars, kittiwakes, guillemots and razorbills breed on the islands close to the rope bridge.

Of course, Carrick-a-Rede also boasts an exhilarating rope bridge experience. Traditionally fishermen erected the bridge to Carrick-a-Rede island over a 23m-deep and 20m-wide chasm to check their salmon nets. Today visitors are drawn here simply to take the rope bridge challenge!
The Giants Causeway (approx. 6.5 miles)
​The Giant's Causeway, renowned for its polygonal columns of layered basalt, is the only World Heritage Site in Northern Ireland. Resulting from a volcanic eruption 60 million years ago, this is the focal point of a designated Area of Outstanding Natural Beauty and has attracted visitors for centuries. It harbours a wealth of local and natural history.
​
Ballycastle (approx 5 miles)
The town of Ballycastle is situated at the northern mainland limit of the Antrim Coast and Glens Area of outstanding natural beauty. The town has a beach and views across to Rathlin Island and the Mull of Kintyre. Ferries to Rathlin Island depart from the small Ballycastle harbour daily.
​
The town is famous for its annual 'Ould Lammas Fair' which is held every year, traditionally on the last Monday and Tuesday of August. The fair has been running for nearly 400 years dating back to the 17th century.
Kinbane Castle (approx. 3 miles)
A two storey castle was built in 1547 by Colla MacDonnell, brother of Sorley Boy MacDonnell, with a large courtyard with traces of other buildings, probably constructed out of wood.
​
​The area surrounding Kinbane Castle is a Scheduled Historic Monument. It also offers spectacular views of Rathlin Island and Dunagregor Iron Age fort.
​
Portrush (approx. 13 miles)
​Portrush is a seaside resort town approximately 13 miles from Ballintoy. The route there is along the beautiful North Coast Coastal road which is worth taking a trip along for the views as much as the destination. The main part of the old town, including the railway station as well as most hotels, restaurants and bars, is built on a mile–long peninsula. The town boasts a small harbor, amusement arcades, promenade, shops, eateries and bars and some beautiful beaches.
​
The Famous North West 200 Motorcycle race meeting takes place in Portrush annually and is traditionally held on the third Saturday in May.
Rathlin Island (6 miles)
Rathlin is the only inhabited offshore island of Northern Ireland, with population of around 135 people, and is the most northerly inhabited island off the coast of Ireland. The reverse L-shaped Rathlin island is 4 miles (6 km) from east to west, and 2.5 miles (4 km) from north to south.
A ferry operated by Rathlin Island Ferry Ltd connects the main port of the island, Church Bay, with the mainland at Ballycastle, 6 miles (10 km) away.
Bushmills Distillery (6 miles)
The Old Bushmills Distillery is a distillery in Bushmills, County Antrim, Northern Ireland. All of the whiskey bottled under the Bushmills whiskey brand is produced at the Bushmills Distillery and uses water drawn from Saint Columb's Rill, which is a tributary of the River Bush. The distillery is a popular tourist attraction, with around 120,000 visitors per year.
Our collection of replica Rolex watches is composed of the most recognizable Rolex models such as Submariner, GMT Master, Daytona, Deepsea.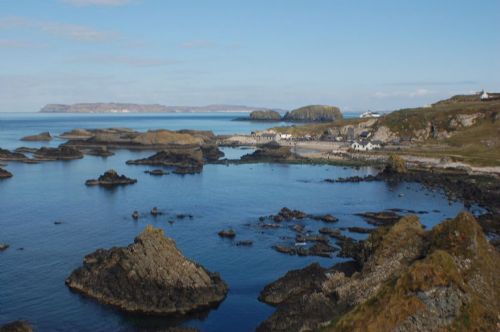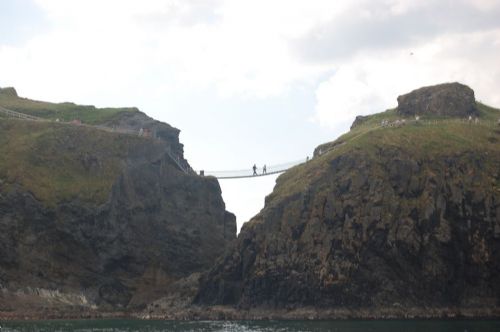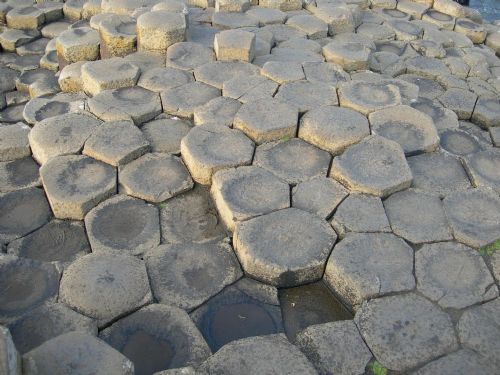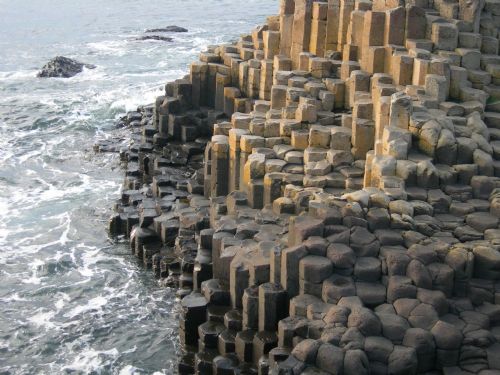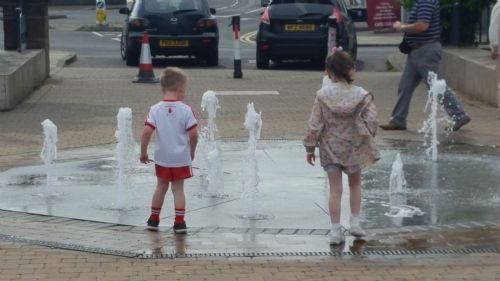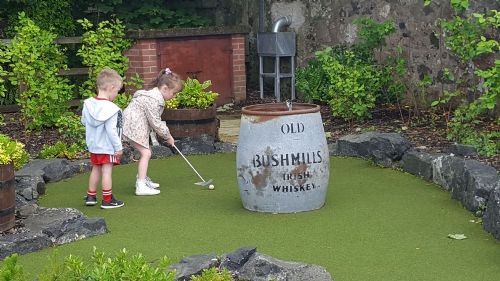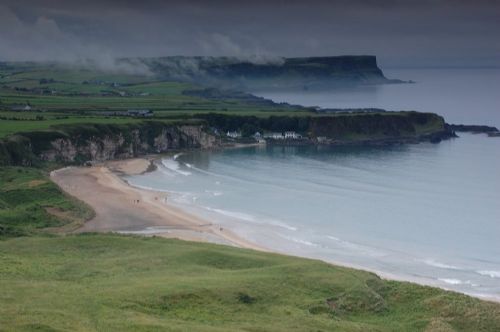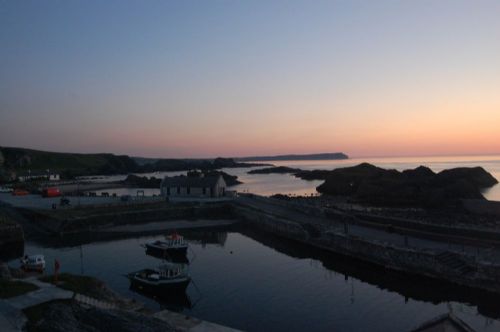 Copyright 2023 The Castle B & B